IMPORTANCE OF CHEMISTRY
Chemistry is of vital importance to us. Practically there is no human activity which is possible without it. If you observe your daily activities closely then you will find that you are using so many things which are there only due to the knowledge of chemistry.  Some of them are –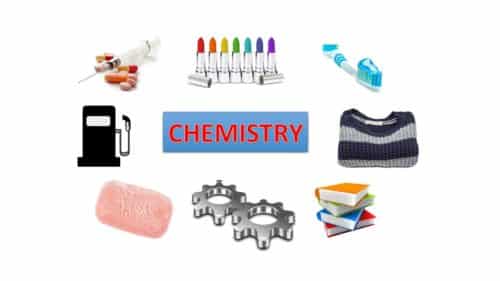 tooth-brush and toothpaste for brushing teeth
soap for bathing and bucket for storage of water
comb, powders, creams, moisturizer, perfume, nail polishes, etc for grooming
clothes to wear
gas for cooking food
books for studying
metals like – iron, copper, brass, steel, etc. for making utensils and other household items
toys and sports items for playing
fuel like – petrol and diesel for driving cars
medicines for keeping us healthy
electronic items like – television, refrigerator, air conditioner, mobile phones, laptop, etc.
Above list is never-ending, but main fields in which knowledge of chemistry is mostly used are as follows –
Agriculture
We all need food to survive. The food supply to any society entirely depends on agriculture. However, with the increase in population, the pressure on farmers is increasing day by day to produce more food. Chemistry has helped farmers in increasing food production by providing them with better quality seeds and chemicals like –
Fertilizers which make soil fertile,
Insecticides, pesticides, and fungicides which protect crops from insects, pests, and fungi.

Extraction of Metals
Man needs a variety of metals such as iron, gold, steel, brass, aluminum, copper, silver for making various kind of items like – utensils, vehicles, tools, machines, buildings, factories, etc. Metals are mined from the earth but it does not offer them in their pure form for direct use. It gives us in the form of ores. Ore is a type of rock which contains particular metal along with several other substances like clay, sand, etc. Pure metals are extracted from its ores with the help of chemistry.
For example, if you want to make a tool of iron then first you have to find an iron-ore and from it, you will extract pure iron for making your tool.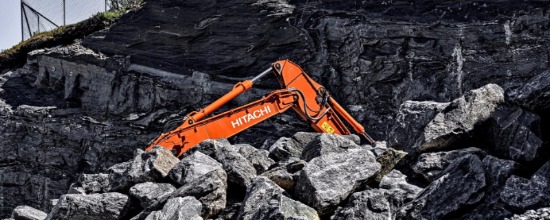 Cosmetics
By cosmetics we mean items which you used for grooming yourself, like – powders, creams, moisturizer, deodorants, perfumes, soaps, shampoos, lipsticks, nail polish, etc. All these items are the result of chemistry. Chemists made all these products. after years of research and careful observations on various substance.
 
Medicines
There is no need to explain the importance of medicines to anyone. We all need them to keep us healthy and free of diseases but without chemistry, there wouldn't be any medicines. It helps us in carrying out medical tests to find a reason for our bad health and the discovery of new medicines.
In ancient times, during surgery people use to suffer a lot of pain as they stay well awake at the time of the surgery. But, nowadays surgeons use anesthesia – which makes patient unconscious at the time of surgery.  Chemistry played an important role in the discovery of anesthesia.
 
Fuels
Chemistry has provided us with different types of fuels. Fuels are of the great importance because they give a large amount of energy on burning. We use different types of fuels such as petrol, diesel, kerosene, liquefied petroleum gas (LPG), compressed natural gas (CNG), etc. for different purposes.  Some of the uses are –
Light vehicles like cars, motorcycles, etc., runs using petrol & CNG.
Heavy vehicles and machines like trucks, buses, ships, cranes, generators, etc., uses diesel.
Airplanes use kerosene as a fuel.
LPG for cooking food.
All the above fuels are present in crude oil which is a mixture of several substances and you need a good knowledge of chemistry to separate fuels from crude oil.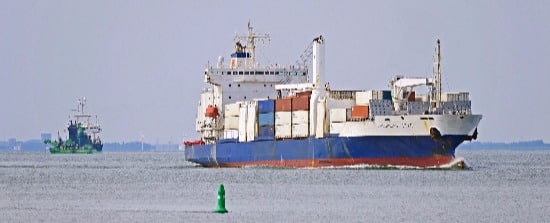 Textile
Chemistry has helped us to make artificial fibers like nylon and rayon which are also being used today as an alternative to natural fibers like cotton and silk. It helped in making dyes which add colors to clothes.
Electronics
Research in chemistry has provided special materials such as silicon and germanium which are widely used for making television, computers, laptop, etc.
Plastics
Plastic a result of chemistry is such a versatile material that we can practically make anything and everything from it. Buckets, bottles, storage boxes, toys, bags, etc. all are of plastic.
Building Materials
Basic raw materials such as cement, steel, glass, paints, etc. used for making houses, buildings, bridges, road, etc. are there only due to the knowledge of chemistry.
Sports
We use gifts of chemistry like rubber, leather, plastics, metals, and fibers for making sports goods such as rackets, balls, nets, skateboards, etc.
Defense
Importance of chemistry in national defense can be understood by this simple fact that all the weapons such as missiles, bullets, bombs, etc use explosives which are the result of chemistry. Explosives are the chemical substances which give a huge amount of energy in the form of heat, light, and sound on burning in a very short interval of time.