STARS – MUST KNOW FACTS FOR KIDS
Twinkle, twinkle, little star, how I wonder what you are. Up above the world so high, like a diamond in the sky
It is the rhyme which most of us have recited during our childhood days. The rhyme brings out the curiosity of the child, to learn more about the stars.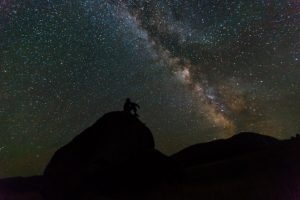 Since prehistoric times mankind is mesmerized by the beauty of the night sky and the stars it holds. On any day in a clear night sky, we can see thousands of twinkling dots with naked eyes. All of the shining dots in the sky are not stars, but most of them are. Apart from stars, the Universe consists of a large number of other bizarre objects like planets, comets, nebulas, supernovas, meteoroids, asteroids, pulsars, magnetars, black holes, etc. However, for this post, we will stick to stars and will bring out some interesting facts and answers some frequently asked questions (FAQ) about them.
TOPICS COVERED
WHAT ARE THE STARS?
Each star is a huge fiery ball of gas, mostly hydrogen like our Sun. Yes, our Sun is also a star and it is 109 times bigger than the Earth. There are countless billions of stars in the Universe. All stars other than the Sun appear as the tiny dot in the sky because they are very far away from us. The nearest star to the Earth other than the Sun is Proxima Centauri. It is approximately 4.22 light-years away from the Earth. It means if you travel with the speed of light i.e. 299,792,458 m/s then you will reach there in 4.22 years.
Although our Sun is much bigger in comparison to the Earth, in fact, it is slightly small for a star. There are stars 100 to 500 times larger! Apart from giant and supergiant stars, there are white dwarf stars, neutron stars, pulsars and magnetars which are smaller than the Earth.
HOW MANY STARS ARE THERE IN THE UNIVERSE?
This is one of the most difficult questions to answer because the technology to count total stars in the Universe is not available. However, the number can be estimated. As per estimates of astronomers, there are 100 billion stars in our galaxy, the Milky Way and there are 10 billion such galaxies in the Universe. Thus, by simply multiplying, the number comes out to be 1 x 10²¹ or (1,000,000,000,000,000,000,000) stars in the observable Universe. But, don't forget it is still a guess or an estimate and not an actual number.
WHAT ARE STARS MADE OF?
Each star is made up of extremely hot, burning gases, primarily hydrogen and helium. The hottest part of a star is its core. Stars are so big and heavy – that the pressures in their center are gigantic. Nuclear fusion is the process in which two small atoms like hydrogen fuse with each other to make a bigger size atom. During nuclear fusion, a huge amount of energy is released in the form of heat.  Such immense pressure turn core of the star into a huge nuclear power plant. Here hydrogen atoms fuse together to form bigger size atoms of helium by process of nuclear fusion. Helium atoms fuse further with hydrogen and helium atoms to form other chemical elements.
Nuclear fusion releases so much energy that the temperature in the core reaches approximately 15,000,000ºC (27 millionºF). The surface of stars is a raging inferno. It is not the place where you would like to go. The temperature at the surface of stars varies from 3,500°C (6,300oF) – 45,000°C (25,000oF). It is enough to melt any substance.
HOW STARS ARE FORMED?
The formation of stars took place inside a nebula about 4.6 billion years ago. A nebula is a vast interstellar cloud of dust, hydrogen, and other gases. In this huge area of hydrogen gas, gravity pulls gas and dust together to form clumps. As the size of clump grows its gravity increases and it forces smaller size clumps to revolve around it. As the central clump pulls it tighter it begins to get hot. If its temperature reaches 10 million°C, nuclear fusion begins and clumps changes to glowing star.
In the medium-sized star, the heat tries to make the star bigger, but gravity balances this expansion by shrinking it. So, the star stays the same size and glows steadily for billions of years.
THE LIVES AND DEATHS OF STARS
Stars take birth and die, all over the Universe. Looking at different types of stars, we are in effect seeing stars at different stages in their lives. Big stars usually have short, spectacular lives, burning ferociously for no more than ten million years before collapsing into a black hole. Medium stars like the Sun last for about ten billion years before exploding or dwindling to a white dwarf. Small stars go on glowing faintly for much, much longer.
Stars spend most of their lives in a state of stable size, fueled by nuclear reactions at its core that turn hydrogen into helium. However, in the last 10% of their life, they go through a series of death sequence. In the first stage, a star will run out of hydrogen at its core and will start to fuse helium to form other heavy elements. Now, what happens next to the star in the second stage will depend on the mass of the star.
A star with the mass more than 20 times of our Sun
In a star with a mass more than 20 times of our Sun, the outer layers of gas cool and swell, to become a red giant. Helium continues to fuse together to form other heavy elements. At the instant when an element iron (Fe) forms in the core, the star suddenly takes in energy instead of giving it out. It collapses in seconds. The collapse of huge stars is like a giant nuclear explosion – a supernova. For a few weeks, it shines with the brightness of millions of Suns. The supernova blows off all the star's layers and what remains is a black hole.
A star with the mass between 8 to 20 times of our Sun
A pulsar is a highly magnetized, rotating neutron star. In a star with a mass between 8 to 20 times of our Sun, the supernova blows off all the star's layers, except the iron core. Magnetars are a type of neutron star, like pulsars, but with an extremely powerful magnetic field. The gravity of iron core shrinks it further to such an extent that protons and electrons fuse together to form neutrons. At this time the core of the star is about 20 kilometers wide and we call it a neutron star. Even with this size, the neutron star has a mass of 1.5 to 5 times the mass of our Sun.
A star with the mass less than 8 times of our Sun
All stars do not die in a magnificent explosion, a supernova. A smaller star of mass less than 8 times of our Sun, will form white dwarfs. Such stars when gets old, hydrogen in their core is exhausted and the star begins to fuse helium to form heavier elements. While doing so, it starts shedding its outer layer. This process will last for about 50,000  years. When this process is over, what remains is its core and a white dwarf is born. White dwarf slowly releases energy from its outer layer and cool to become an invisible black dwarf. A mass of the white dwarf is around 1.45 times that of the former star. So, our Sun will end its life as a white dwarf.
WHY STARS, TWINKLE?
When we see stars from the Earth, they seem to twinkle. This is because the light of star passes through moving bands of hot and cold air around the Earth. This makes the light flicker due to which stars appear to twinkle. However, in space star shine steadily.
THE COLOR OF STARS AND WHAT IT TELL?
Although the stars are very far away, we can tell a lot about them from their colors.
The whiter and hotter stars are, the brighter they glow.
The redder and cooler they are, the dimmer they glow.
Bluish white stars are more than 25,000ºC (45,000ºC) at the surface.
Yellowish stars are about 6,000ºC (10,000ºC).
Orange-red stars are under 3,500ºC (6,300ºC)
THE NEAREST STAR TO THE EARTH, OTHER THAN THE SUN
Proxima Centauri is the nearest star to the Earth other than the Sun. It is at a distance of 4.22 light-years (3.99 x 10¹³ km) away from the Earth. Proxima Centauri is part of a group of three stars – Alpha Centauri, bound together by the force of gravity. Other two stars in this group are Alpha Centauri A & Alpha Centauri B. Proxima Centauri is a red dwarf star, with the diameter one-seventh that of our Sun.
POLE STAR
The brightest star in the night sky is the Pole star or the North Star. It is directly above the North Pole. Due to its unique location in the space, its position in the night sky does not get affected by a rotation of the Earth. The Pole star helps us in determining actual north direction during the night.
CONSTELLATIONS
If you watch the night sky closely, you will see clusters of stars. Ancient people used to join the stars in a group of imaginary lines, giving them different shapes. These groups of stars that connect together to form a pattern is called a constellation.  Ursa Major or the Great Bear, Ursa Minor, Orion, are some other well-known constellations. To learn more about constellations check out the video below. Video courtesy Two-Point-Four.
EVENING STAR
The brightest object in the sky after the Sun is the planet, Venus. It is often known as an evening star because it could be seen for a few hours before the sunset. People usually confuse planets Venus, Jupiter, Saturn, and Mars, for the stars as they shine by reflecting light of the Sun and are visible to naked eyes.